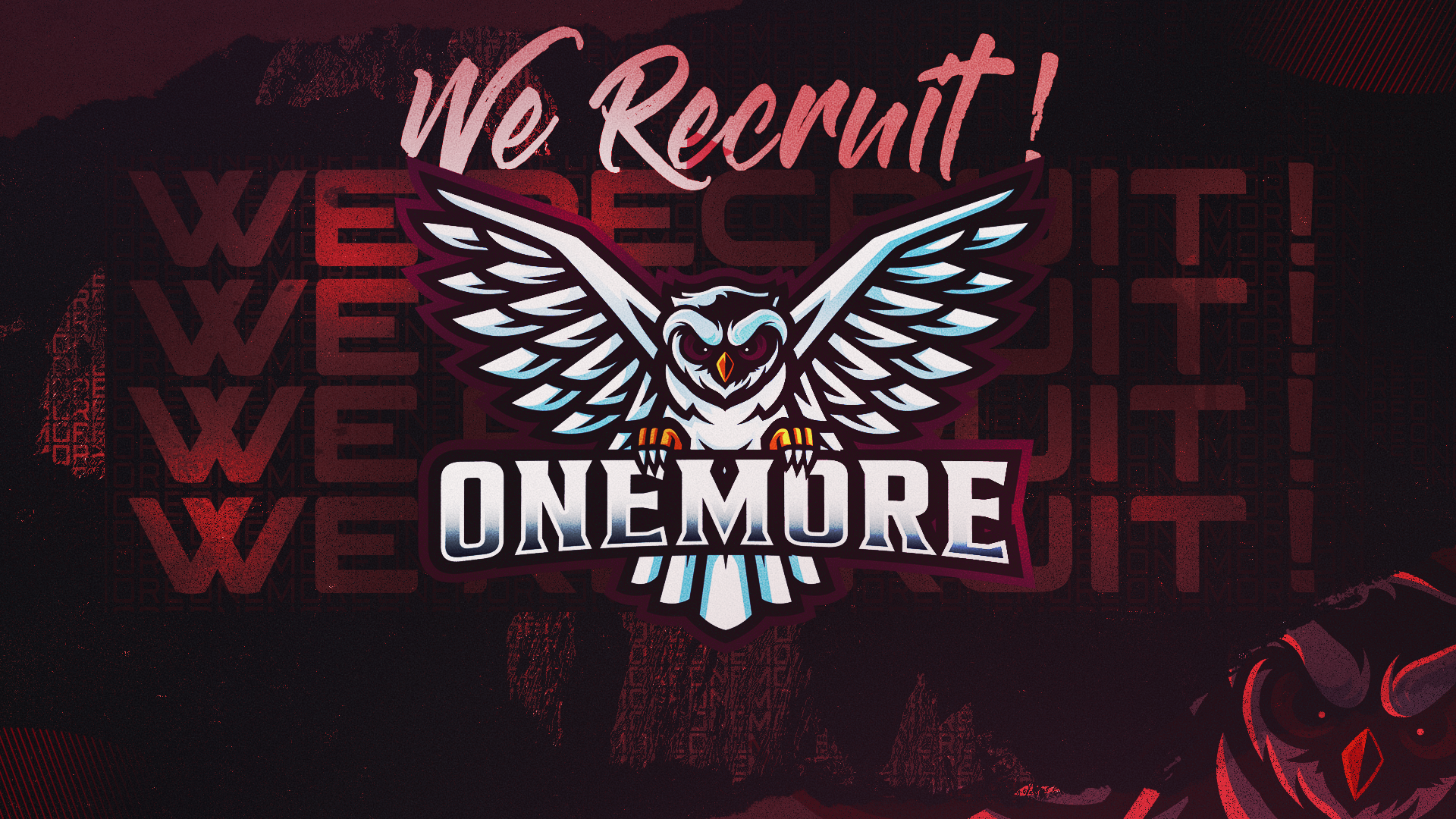 One More is recruiting!
One More is recruiting!
We are looking to fill several spots so if you have the required skills (or you are a novice that is highly motivated) in the following fields:
Management
Coaching
Graphic Design
Video Editing
Community Management
Social Media Management
Spontaneous applications for other positions and players applications will be considered as well.
Feel free to send an application through Discord or by email through the Contact Us page.
Let's gather the owls!