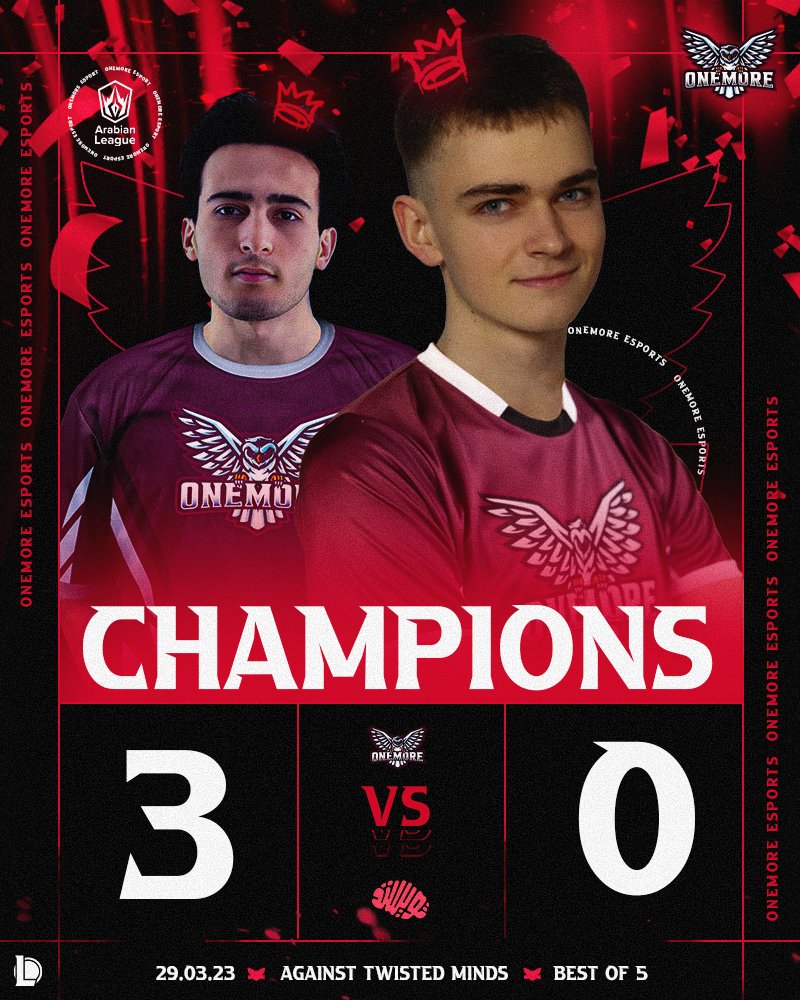 League of Legends – Arabian League Div 2 Champions
We are the Champions of the 2nd division of the Arabian League 2023 (1st edition) spring split! 🔥

Follow us as we continue our journey to reach division 1 and EMEA Masters while we compete against the Top 16 League of Legends MENA Teams!
Check out our players' interview and take a dive into their mind and explore this significant moment for the team.
Cheer for us starting June for summer split! #GO1M #1MWIN
For more infos: https://liquipedia.net/leagueoflegends/Arabian_League/2nd_Division/2023/Spring
Do not forget to follow us on our social medias to receive regular updates about us!