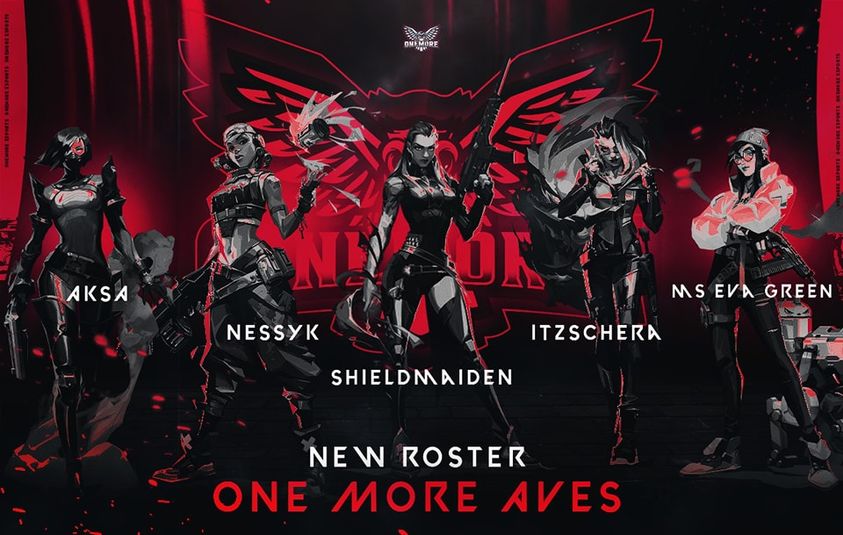 One More Aves – Valorant Game Changers
We are thrilled to announce our new roster for VALORANT Game Changers
– ONE MORE AVES
Our highly-anticipated women's Valorant esports team!
Shieldmaiden
NessyK
Itz Schera
Aksa
Stand-in: ms Eva Green
We can't wait to see them in action and showcase their talents on the stage.
Please join us in welcoming One More Aves!
Do not forget to follow us on our social medias to receive regular updates about us!