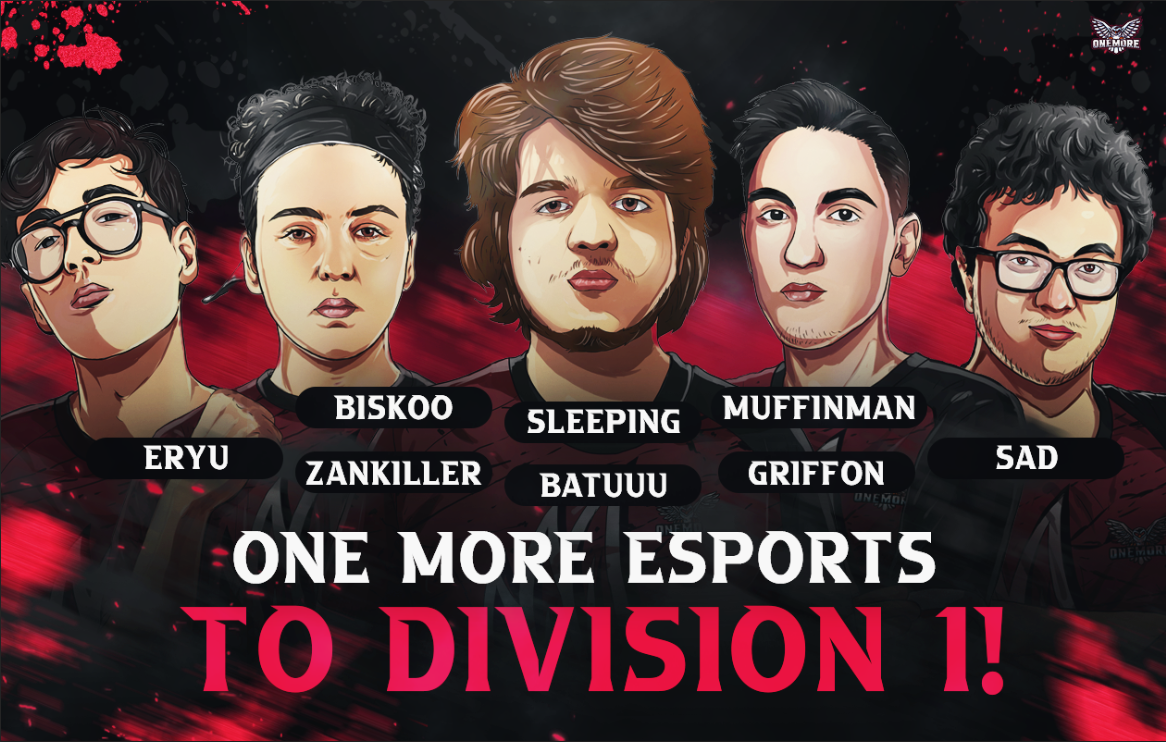 One More Esports: Soaring to Division 1 in the Arabian League
From Division 2 to Division 1 – Arabian League 2023 Summer split 🔥

The Rise of One More Esports:
Esports is a rapidly growing industry, and in the heart of the MENA region, the Arabian League stands as a testament to the region's burgeoning esports scene. One More Esports, a team that has been making waves in the esports world, recently achieved a significant milestone by qualifying for Division 1 of the Arabian League.
After winning the regular Summer Split in Division 2 🥇
After being runner-up in the Playoffs 🥈
Finally, we made it!🏆
Back to where we belong! 💪
Division 1 here we come! 😎
Follow us as we compete among the Top 8 League of Legends MENA Teams in the region and climb our way to #EMEAMASTERS !
Cheer for us starting January 2024! 📣
#GO1M #1MWIN #1MUP 🦉
The decisive game! 🤩
For more infos: https://liquipedia.net/leagueoflegends/Arabian_League/2nd_Division/2023/Summer
Do not forget to follow us on our social medias to receive regular updates about us!